Metrodata offers a comprehensive range of solutions for Managed Ethernet Network Access and LAN Extension. The MetroCONNECT family features a common Operating System and powerful feature set and today comprises the following elements: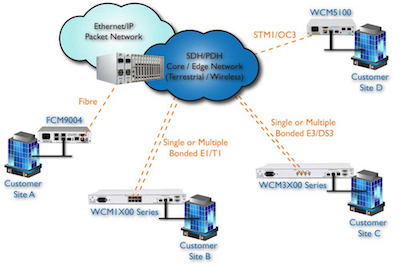 MetroCONNECT: WCM Series 1000, 3000, 5000 and Serial Ethernet Solutions
Ethernet Access & Edge Delivery products for SDH/PDH infrastructures. Individual family members include:
Members of the MetroCONNECT family are being deployed both by Telecoms Service Providers and Public Sector or Corporate Enterprise customers.
Metro Edge Access Concentration
For Metro Edge Access concentration, Metrodata provides the MC12000 Ethernet Service Delivery platform, offering managed Ethernet service Extension and Demarcation over multiple PDH/SDH, Serial and Fibre Links